Android App: Search and Scroll Show available in Google Play Store!
Automatically scroll web page and replay. It is eye candy for showroom pro!
Search and Scroll Show gives your eyes a treat of vibrant, colorful, entertaining and educational images from search results of Google, Baidu or Bing. Use keywords to search the images you want to see. Halt scrolling to use the web page normally. Custom web link entry to scroll any web pages you want. Automatically replays for nonstop display. Great utility for show room demonstration, home decoration, school education, entertainment or if you don't want to manually scroll a long web page. Needs Internet access to work. Set a slower scroll speed for slower CPU speed and/or slower Internet. A large tablet (10 inches) is recommended for best effect.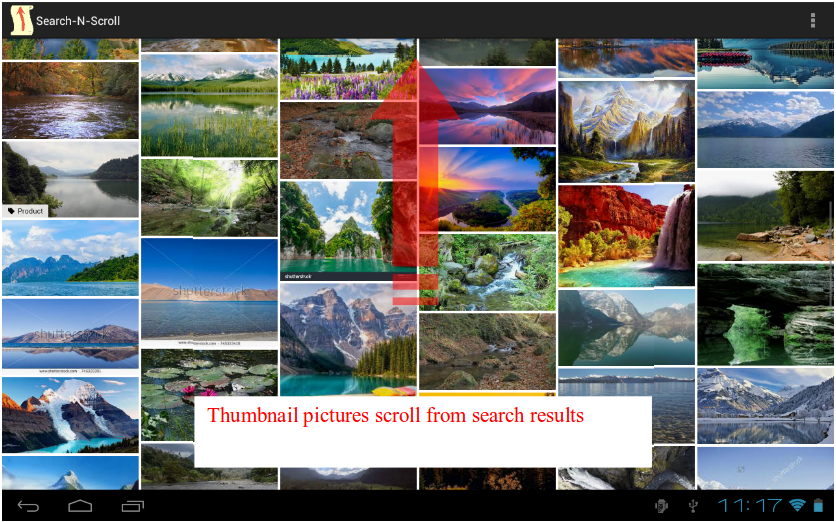 10 Inch Tablet Images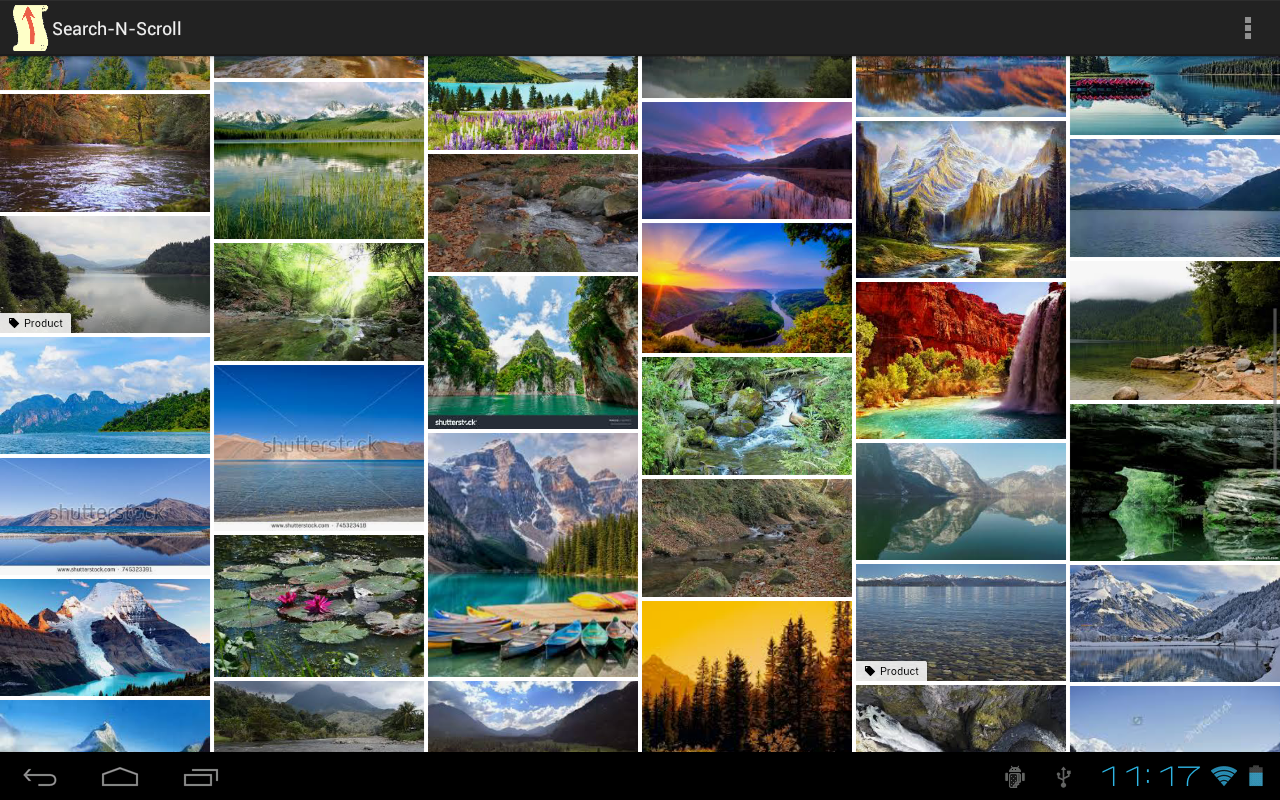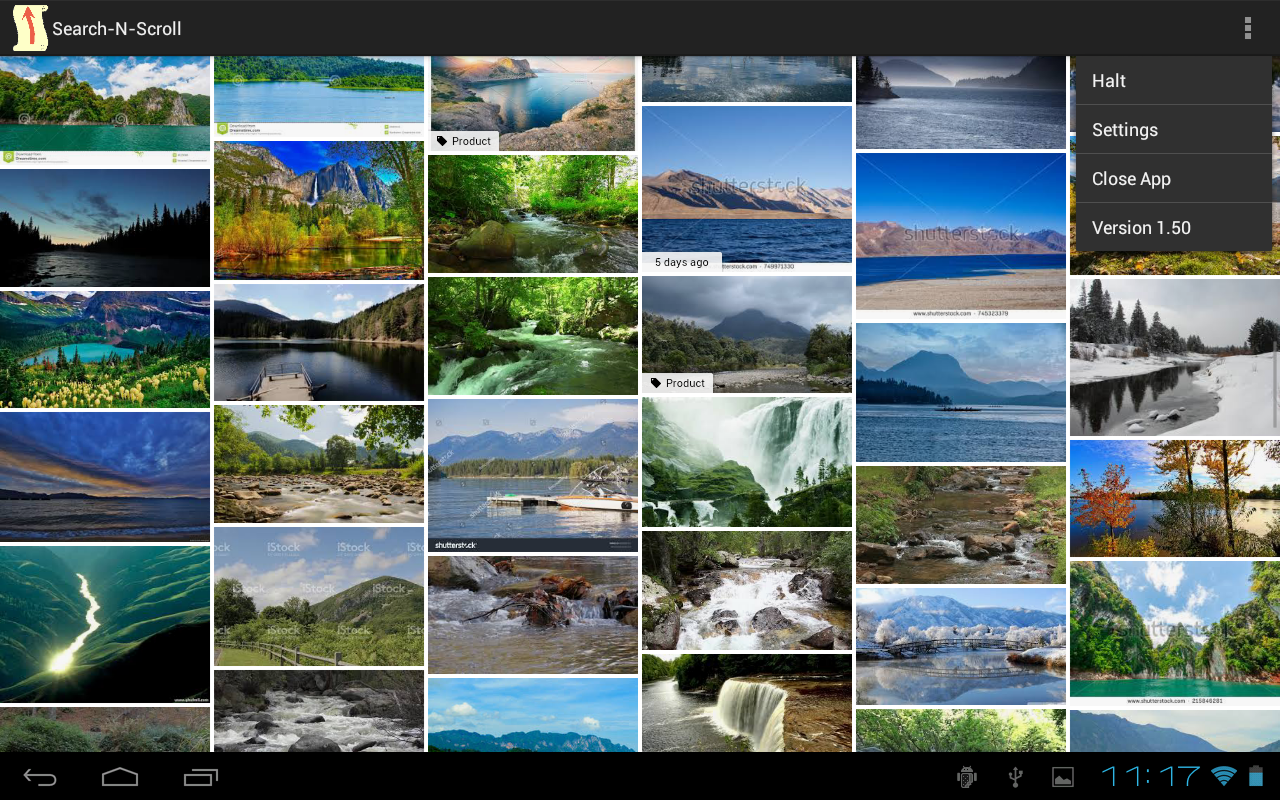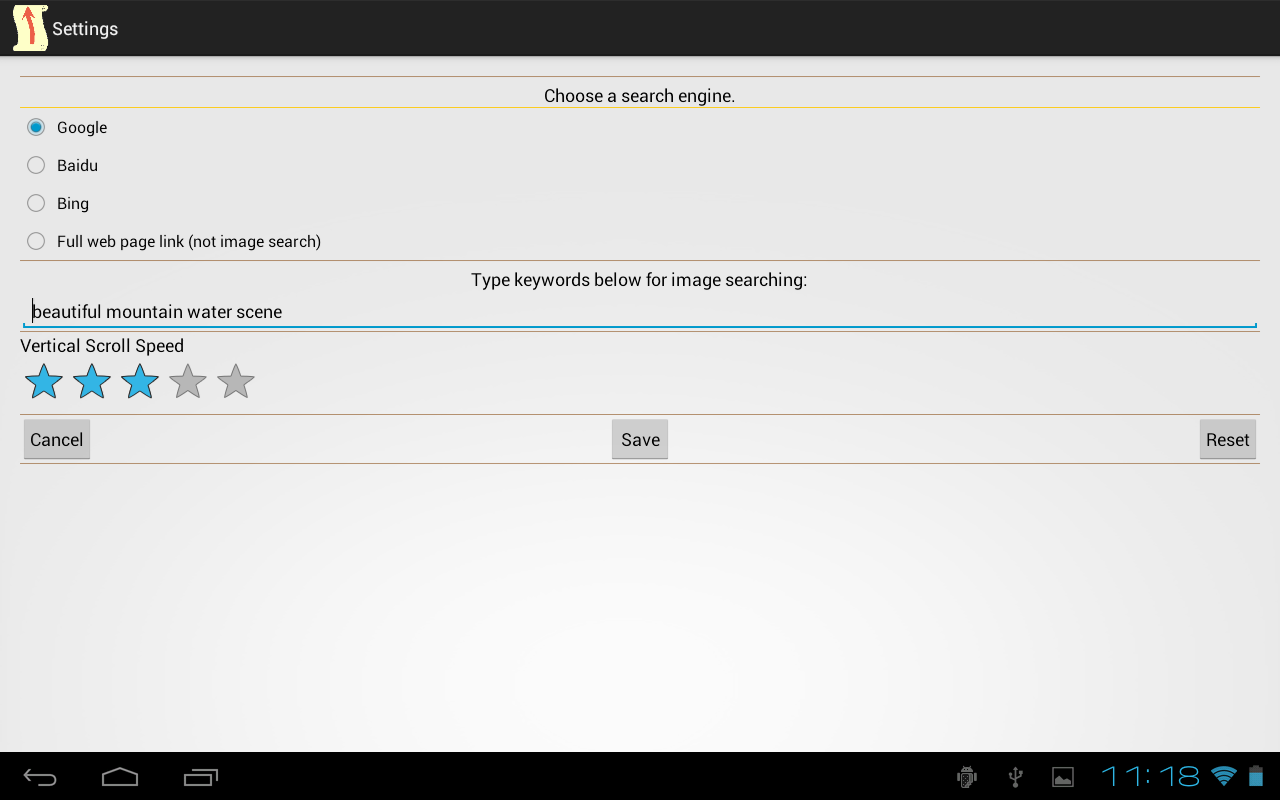 7 Inch Tablet Images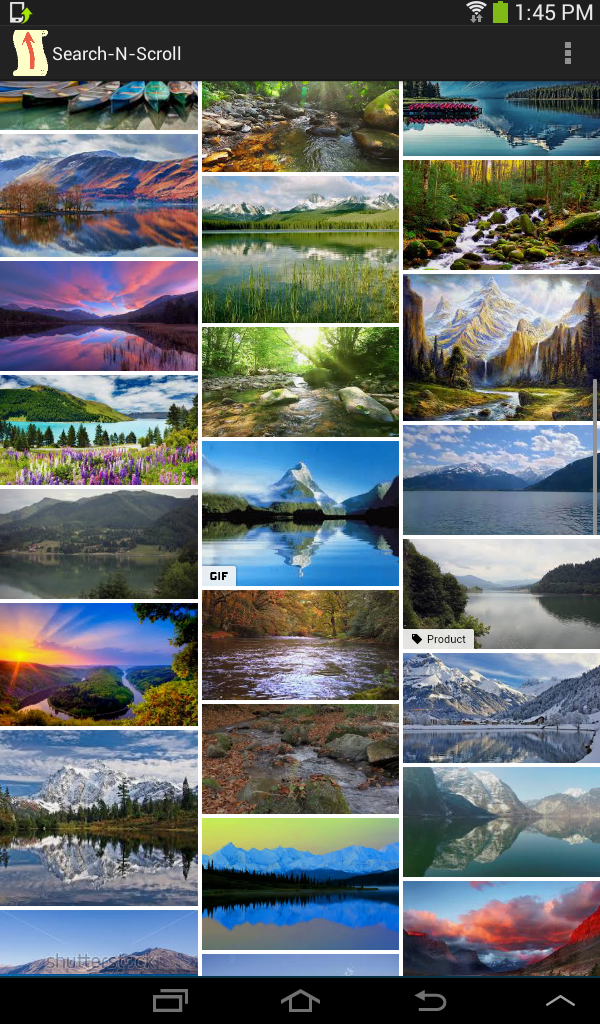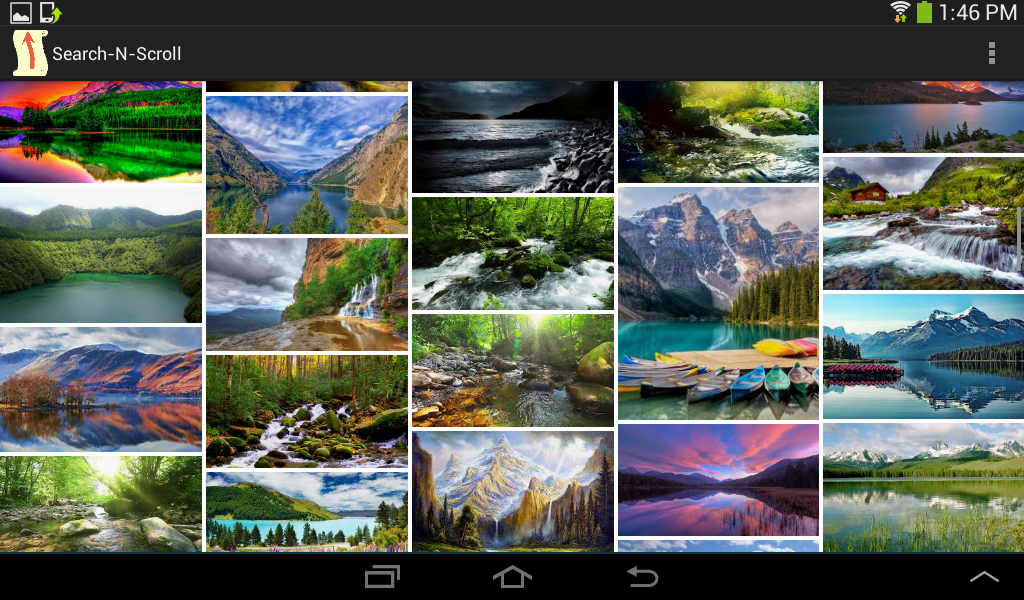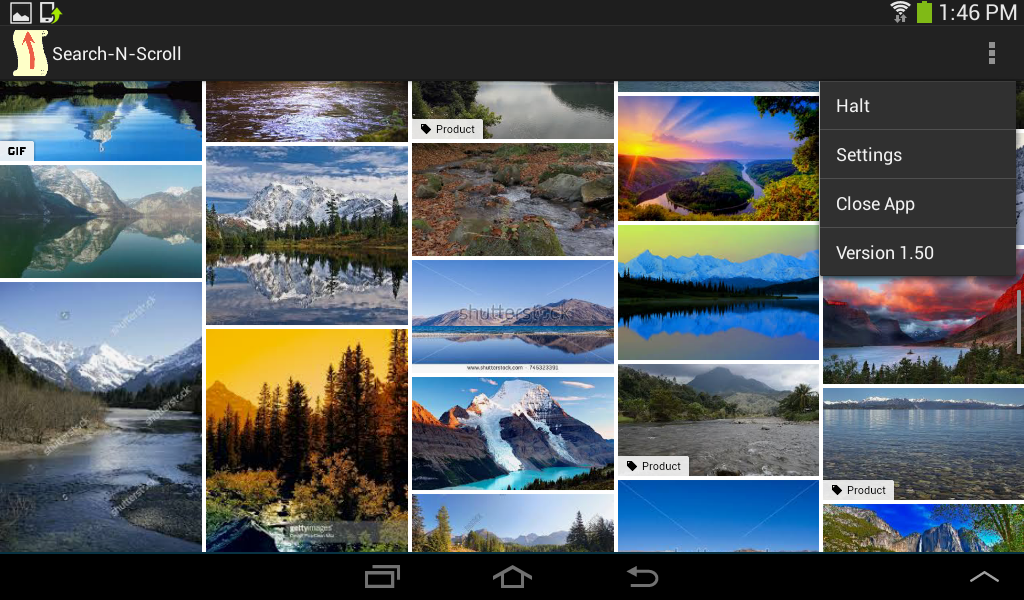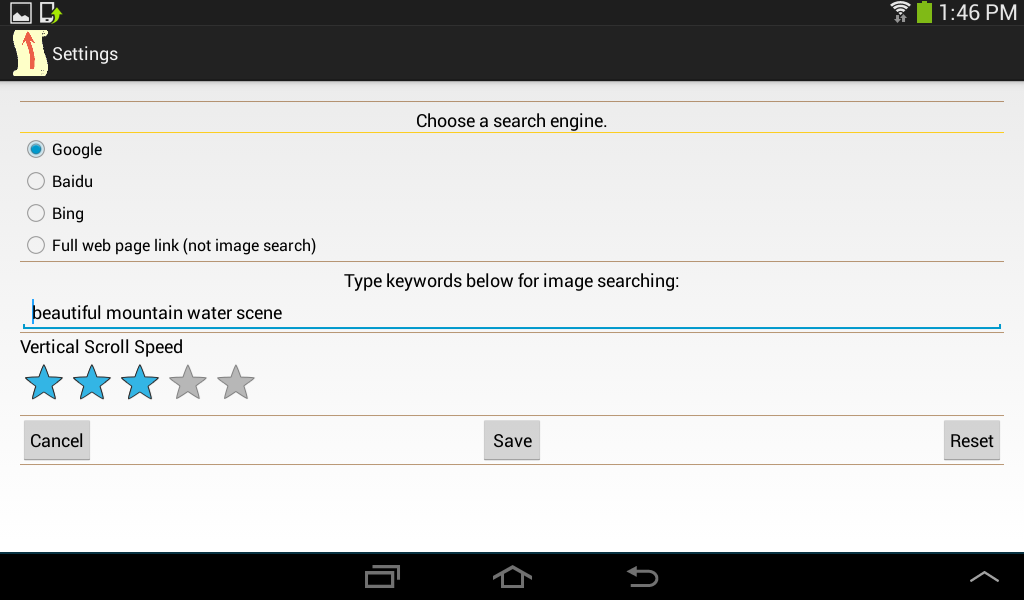 6 Inch Phone Images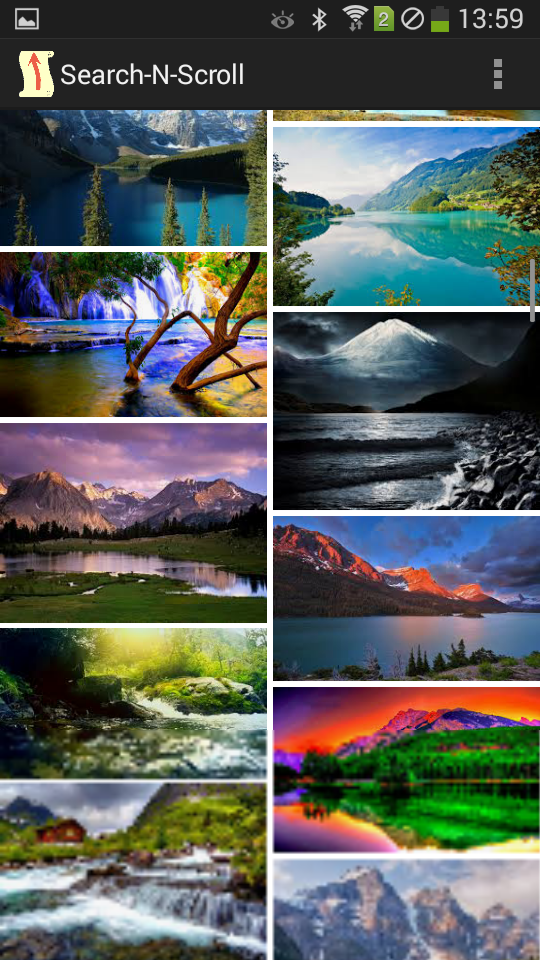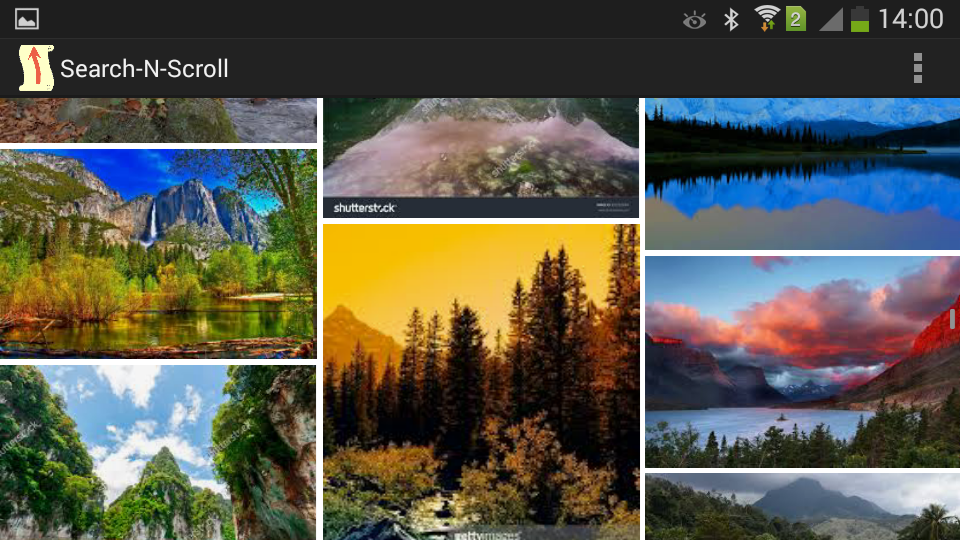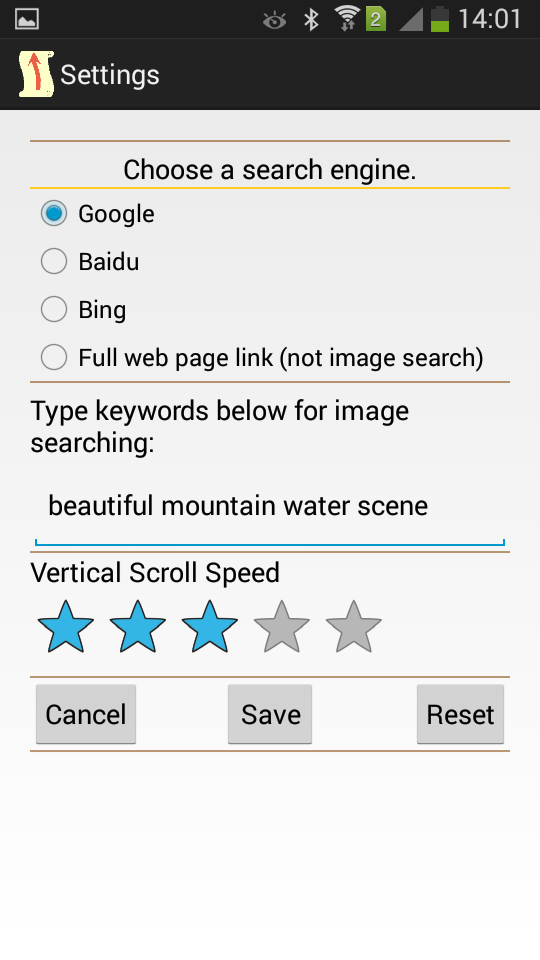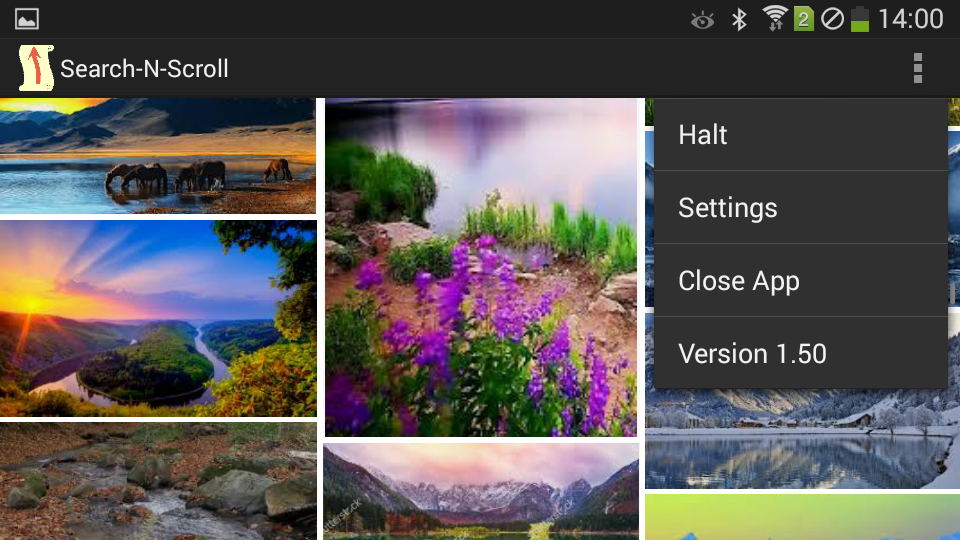 4 Inch Phone Images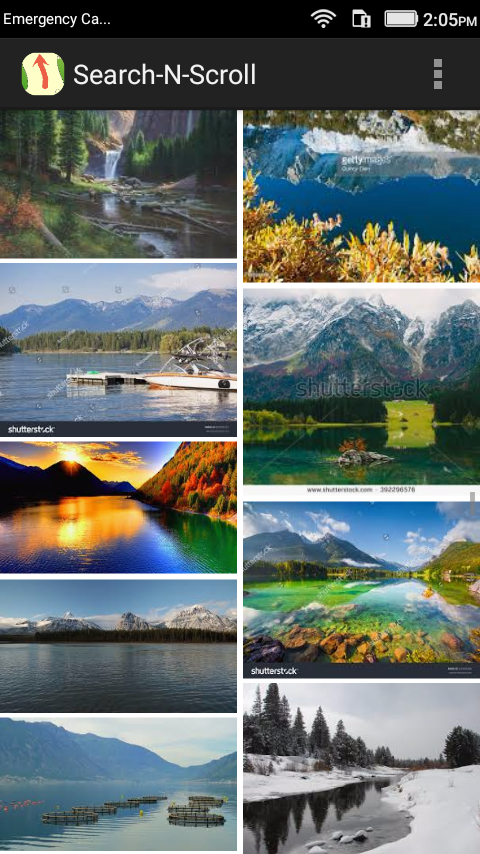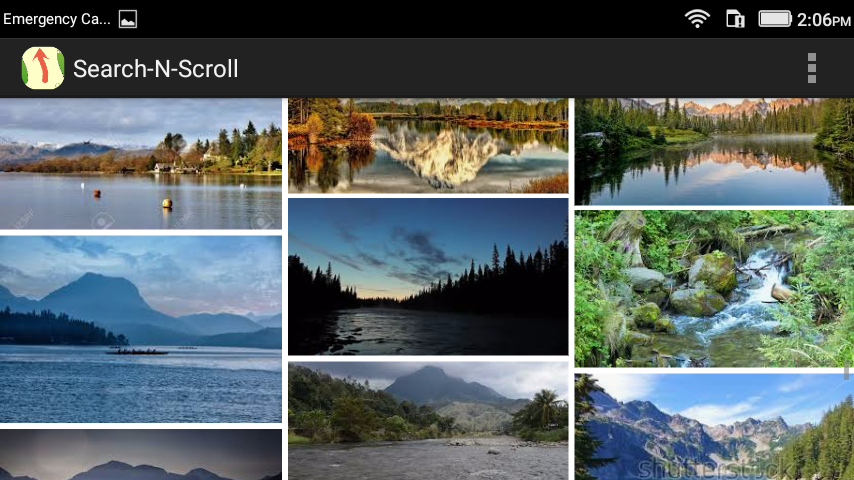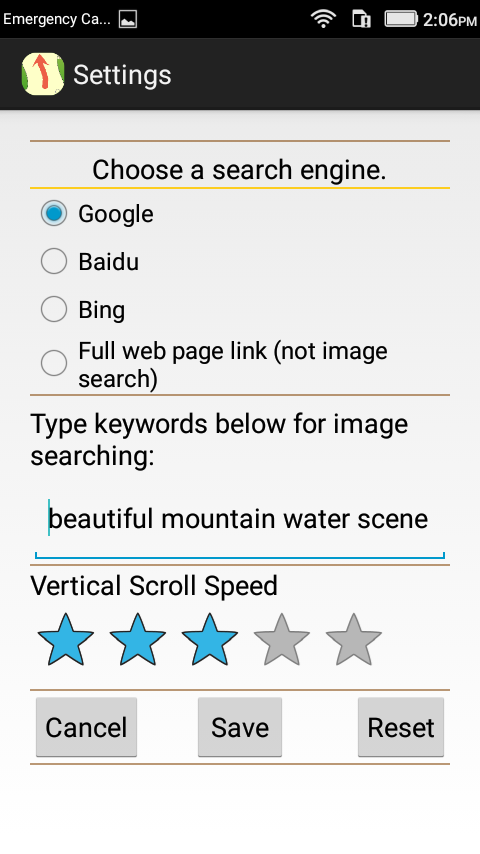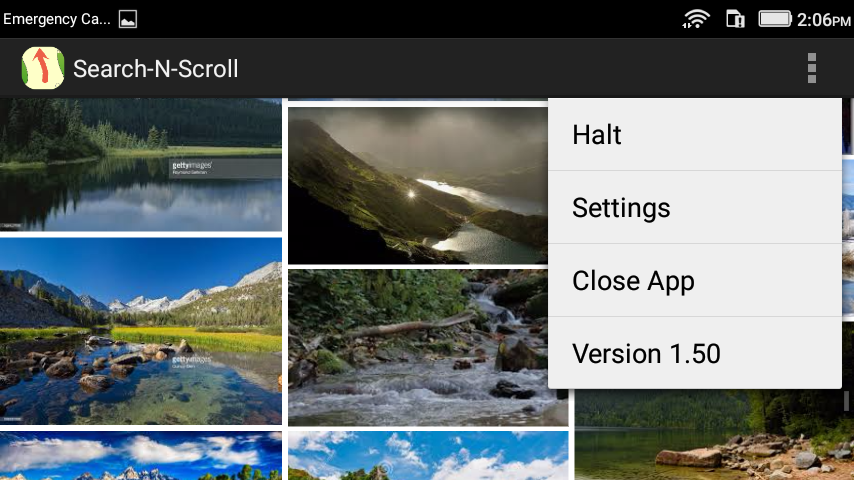 Click here and go to Google Play Store for this app.